ABOUT US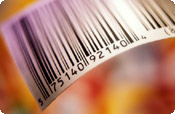 Yasa Automotive Ltd deals with spare parts and component of commercial vehicles. In this scope, we carry out importation and local distribution of the said products through our retailer partners which are located at 6 major cities of Turkey and we also handle export activities. .

Our other parallel activity is to provide consultancy services and training programs to various companies on the subjects like ? but not limited to those - Aftersales Management, Sales Management, Strategic Planning, Legislation.

OUR VISION: Our vision is to reflect our Professionalism and Competency, which are the yield of our long professional back ground, to all products and services offered by us and to provide Quality products and services at Competitive Prices in the Committed Time Period. (Please Click Here for the Resume of Management)

Under the highligt of above ;


Our prime target is to keep continous stock availability of the parts and components which are periodically updated and listed under our Product page, and also, upon request, to provide information and documents for part detection and repair as well as expert support.



On our News page, together with other news, you can find the recent developments on some legislative issues in Turkey, mainly related to aftersales services of motor vehicles such as 'Block Excemption Regulation' , 'Consumer Rights Regulation' and the like



Through our Contact Us page, you can communicate your parts and components enquiries as well as your messages and comments.



Our consultancy services, together with pre-prapered package training programs, also cover tailor made programs designed as per specific customer needs.